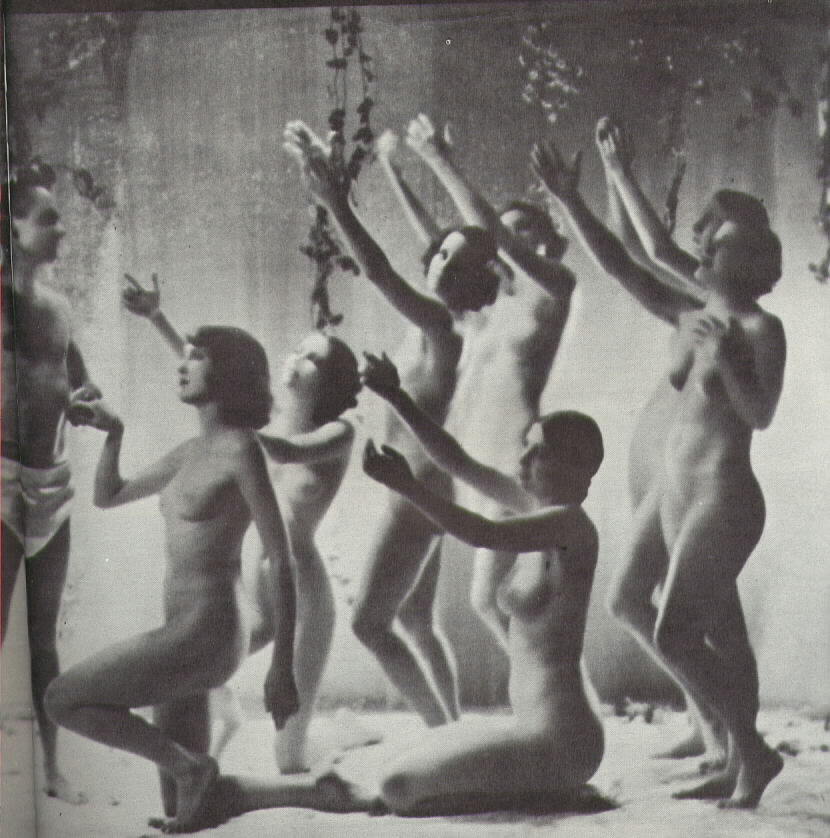 At the
1933 Chicago World's Fair
you could pay a price and draw a model for 15 minutes. This example was drawn by William Collins.
The World's Fair Art Class was not the only place to see a risque show. A diary by
Trudel Adler
describes seeing "As many naked women as you can see one night at the Fair you probably cannot see in all Germany in a week on the stage."
Sally Rand performed her
fan dance
and once showed up undressed as
Lady Godiva
.
She was arrested
four times in one day
at the Fair. The arrests were such an effective publicity stunt that her pay escalated from $125 to $300 per week.